Sweet & Spicy Pumpkin Hummus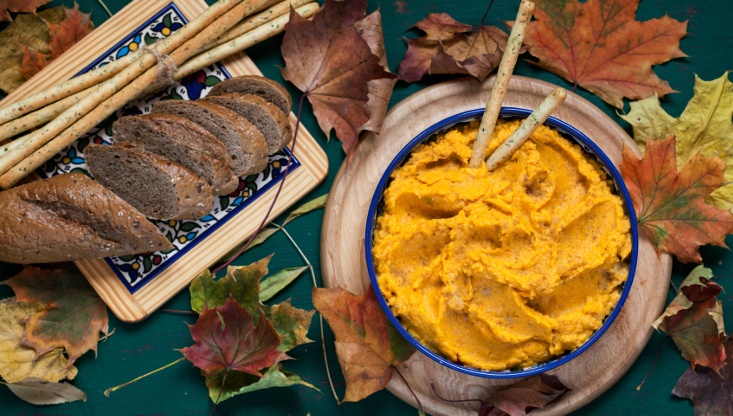 Chef Donna will show you how to make an already popular appetizer into something completely unforgettable just by adding one amazing ingredient — pumpkins. Yes, and it's so easy to make, you'll be making your own from now on, both with and without the pumpkin.
Before you put your apron on, make sure you have the following ingredients:
Ingredients
Chickpeas
Canned pumpkin puree
Garlic
Extra virgin olive oil
Lemon juice
Cumin
Why We Love It
Pumpkins are so good for you but the real reason we love pumpkin is because it's delicious, hearty and easy to spice up. This recipe is going to be a favorite if you love trying out different flavors of hummus. The kids will love it too, especially around Halloween because it's orange. It's perfect for dipping or as a side dish with almost any meal.