Mango Yogurt Cream Recipe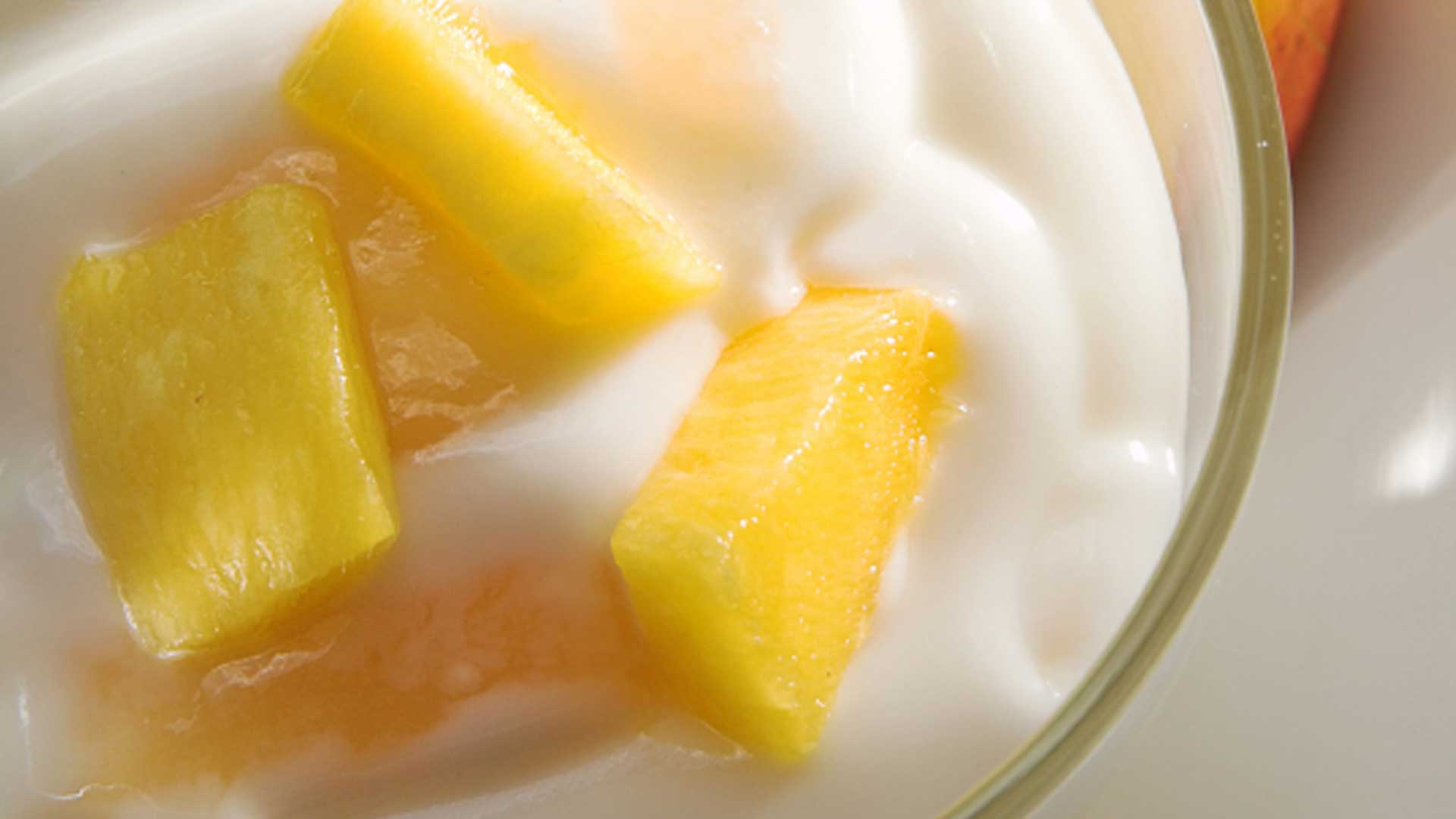 Use this fruity mango yogurt cream recipe as a light sauce on desserts such as fruit salad or sponge cake.
Serves 10
Ingredients
1 medium mango, ripe
1 cup nonfat yogurt
1 tablespoon honey
1 medium lime, zest and juice
Directions
Peel the mango and cut the flesh off the pit. Squeeze the pit to release the juice. Place all the ingredients in a food processor or blender, and blend until smooth. Refrigerate until serving time.
Notes
This is an easily adaptable recipe, letting you use whatever fruit is in season so that you have the freshest options available. For example, when mangoes are unavailable, make the sauce with ripe peaches, plums, apricots, and/or fresh raspberries or blackberries. It's only limited by your imagination!