WATCH: He Takes An Apple, Slices a Symmetric Grid, & You'll Never Cut an Apple Another Way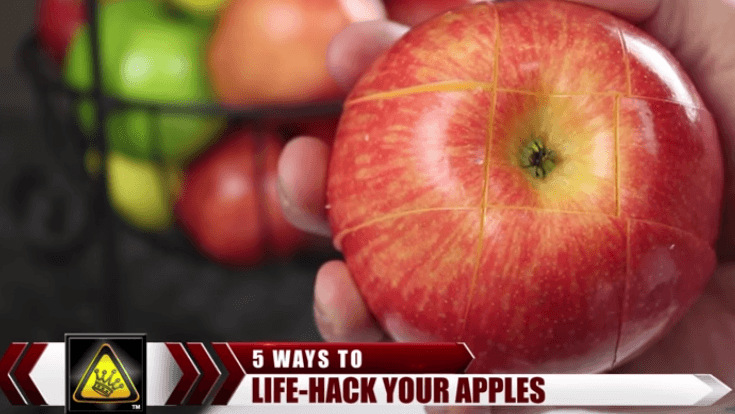 Apples are a SuperFood you can rarely have enough of, as they are rich in all sorts of powerful nutrients. If you're looking for a safe, fast, and very clean method for cutting apples, you're going to love these tricks.
Our favorite trick within the above video will see you do the following:
1. Flip your apple upside down and rest the stem on a cutting board.
2. Visualize a tick-tack-toe pattern and cut your able in a grid shape. This will leave the core untouched in the apple's middle.
3. Hold the pieces of the apple together firmly.
4. If you're ready to eat the apple, pull the pieces apart and serve — or, if you'd rather eat it later, you can put a rubber band round it and place the apple in a bag. It will be all ready for you to eat in the near future!