How to Peel an Egg Easily and in Seconds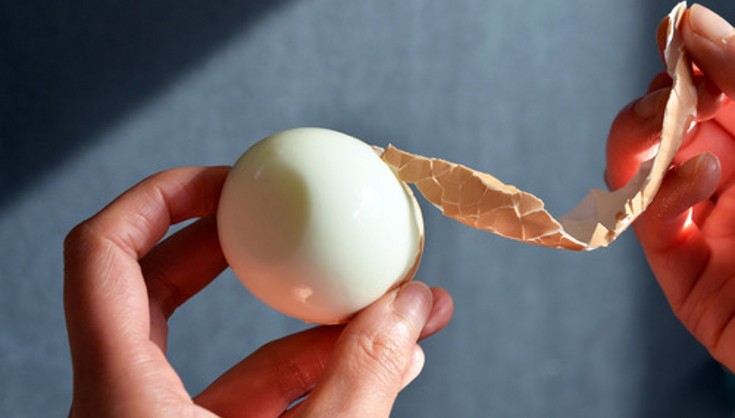 This quick tutorial from the Rachael Ray Show is the simplest and most effective way to peel a boiled egg's shell. All you need is to submerge the cooked egg in water and shake.
The shell then easily peels off. No cracking necessary!
You've gotta try it next time you make eggs.