Food Hack: How to Easily De-seed a Pomegranate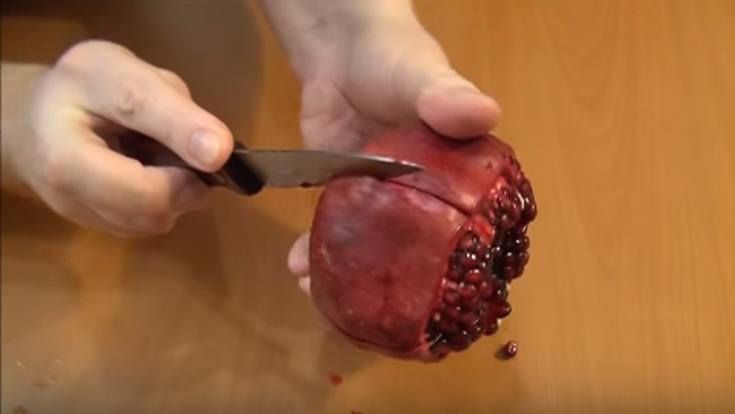 We all love pomegranates and pomegranate juice, but let's be honest, it's an intimidating fruit to say the least.
In the video above, you have the easiest tutorial on how to unlock those gems inside the fruit in order to make anything you want, ranging from straight up pomegranate juice and pomegranate martinis to pomegranate ice cream.
For lunches and dinners, you can top any salad with pomegranate seeds and turn a plate of leafy greens into a stunning appetizer. The tangy taste is also perfect to add to your usual barbecue sauce: your new and improved short ribs will absolutely wow your guests. Also, try adding them to your roast chicken for a whole new flavor to the usual dinner that's becoming a bore.
Whatever it is you want to do with your pomegranate seeds, you now have the perfect video to show how to de-seed this amazing fruit.
Enjoy!https://www.youtube.com/watch?v=IPSaA_mTs2Q