VIDEO: How to Cut and Core a Pineapple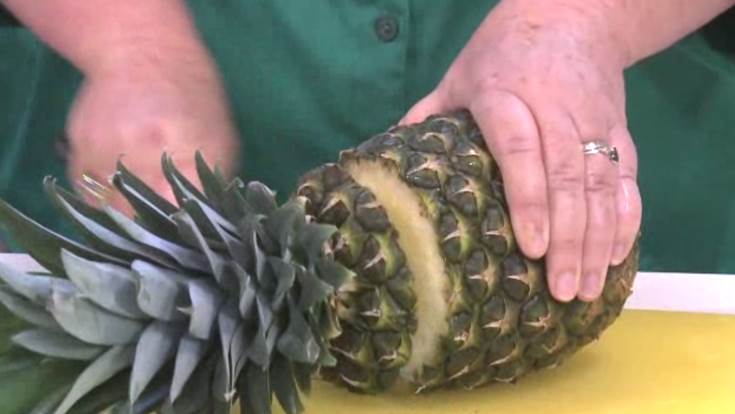 Some people are intimidated by fresh pineapples. They just don't know what to do with the big old fruit! After watching this video, you'll know exactly how to pick one out, how to cut it up and how to core it so you don't end up eating the hard center portion of the fruit. You'll also learn how to cut perfect pineapple rings.
There's nothing like fresh pineapples, especially in a delicious fruit salad. You just can't compare it to what you can get in the can with all that syrupy (sugary) liquid. So watch and learn…
It's not hard, really!