The Delicious Cutting Edge of Nutrition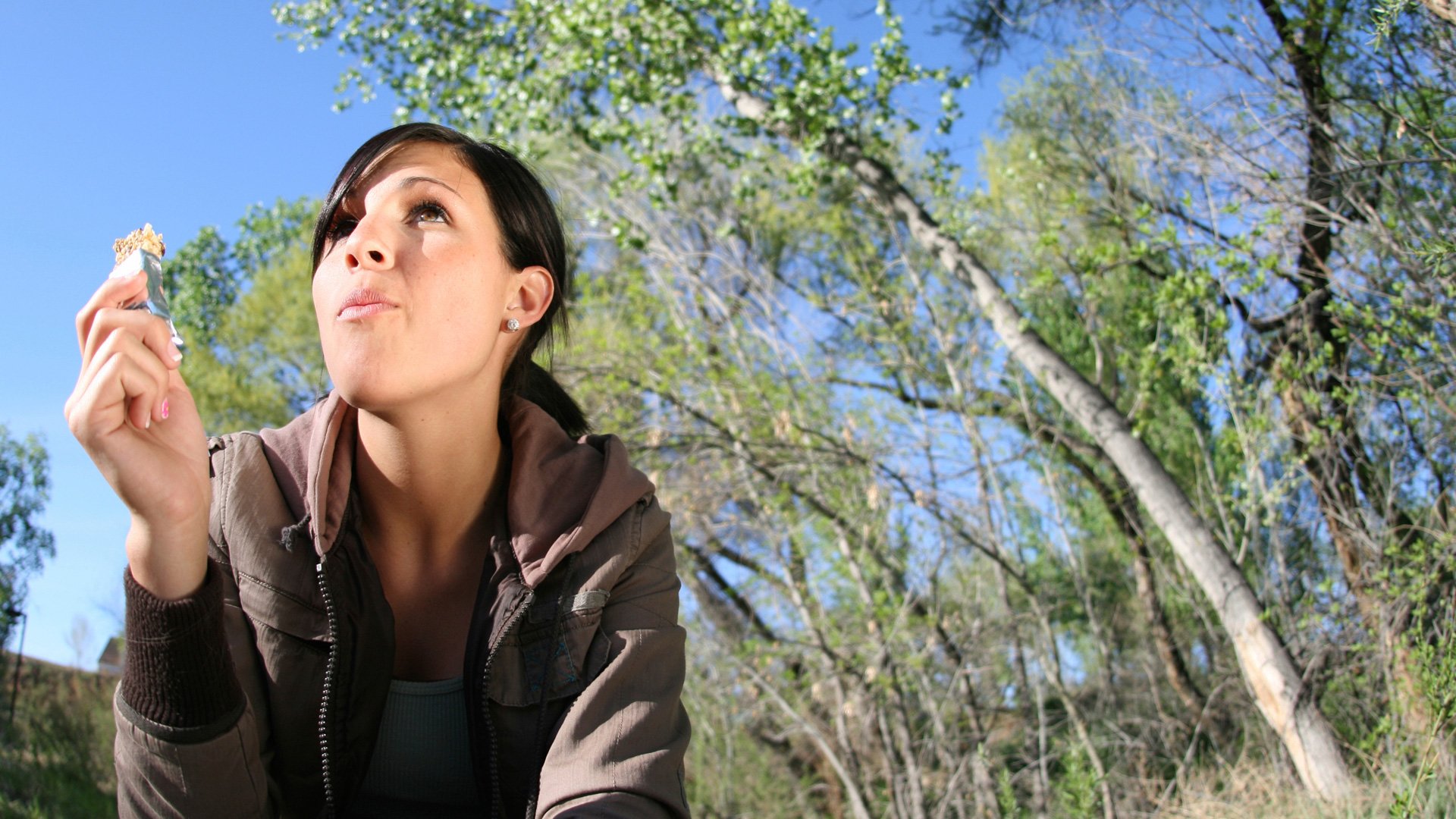 One of the hottest food trends right now is something you may already have in your kitchen, gym bag or lunch box – food bars.  As you probably know, there are now over a thousand bars on the market.
Unlike cookies or candy, which usually contain tons of fat, sugar, and chemicals, the new generation of bars are on the cutting edge of both flavor and nutrition. In addition to having a long shelf life, they are engineered to deliver tasty options from high-protein ingredients ranging from fruits and nuts, to exotic spices, beef and even, believe it or not, ground up crickets.
Protein bars in many cases serve as the perfect pick-me-up or meal replacement, often delivering an energy boost and more protein, ounce-for-ounce, than a sirloin steak.

But how to find the ones that are just right for you? Don't worry, we have done the research and the tasting for you, and put together the SuperFoodsRx 12 Pack — 12 amazing bars from 12 amazing companies that every serious nutrition-conscious consumer should try. And we have made it easy for you to sample all 12.
These bars don't rely on processed ingredients or artificial sweeteners. All are made in the U.S. and are packed with SuperNutrients that can make a real difference to your body. They deliver the protein you need and they taste great. Most of them are not yet available at your local supermarket, but we think you'll agree they should be.
Here's what's included in the SuperFoodsRx 12 Pack
You get 1 each of the following hand-picked selection:
Raw Crunch with Organic Blueberries – Raw honey makes this nut and seed bar a real taste standout, and it's only 150 calories.
Kuli Kuli Black Cherry Bar – A key ingredient is moringa, a new SuperFood that contains 25 times the amount of iron as spinach, 7 times the amount of vitamin C as oranges, and is loaded with vitamin A, several B vitamins, calcium, protein, potassium, and more.
Good Greens Pumpkin Spice Yogurt – It's like a cinnamon-spiced candy bar, but with omega-3s, 10g protein, 5g fiber, probiotics, and 100% antioxidant equivalent to a daily dose of fruits and veggies.
Oatmega Vanilla Almond – This tastes more like a treat than a healthy bar. With 14g of protein, 7g of fiber and only 190 calories, it's loaded with 300mg of digestible omega-3s derived from sustainable marine sources.
22 Days Fruit Nut Karma – Fruits bars can have a chemical taste, but this 220-calorie, organic-certified bar is all about the mango and pineapple chunks. Chewy, mildly sweet, totally tasty.
Chapul Peanut Butter Chocolate – This bar's high-protein content comes from cricket flour. That might sound strange, but it's a rapidly growing ingredient worldwide because it's a complete protein that's environmentally sustainable. We loved this great, chewy treat.
Greens + Plus Bar Chia Natural – Don't let the weird ingredient names throw you — they're just a broad collection of natural, whole food plant powders and extracts plus a mix of vitamins that pack an amazing punch.
Evo Hemp Cashew Cacao Bar – An antioxidant powerhouse that gets great nutrition from nuts, seeds and fruit. It's also raw, vegan, and gluten-free with a fruity / chocolaty twist.
Amazing Grass Green SuperFood Chocolate – With wheatgrass, barley grass and alfalfa you'd never expect it to be so delicious. Maybe it's that wonderful dark chocolate coat, but we loved the nutrients and the flavor.
RxBar Apple Cinnamon Protein Bar – Egg whites keep all the SuperFoods together in this bar, with 4g of dietary fiber, 12g of protein, a really nice fruity apple taste and just a hint of cinnamon — all at only 200 calories.
Raw Revolution Fruit Nut & Seed SuperFood Bar – Like all bars we approve, this one gets it sweetness naturally from organic whole food ingredients like dates, cranberries and agave nectar. Lightly sweet, it makes for a perfect between-meal snack.
Bearded Brothers Fabulous Ginger Peach – Bright, brilliant ginger and peach flavors mingle with dates, almonds and other great stuff to make a really delicious snack. We sometimes heat this bar for an added treat.
Ready to Taste the Best in High-Tech, Whole Food Nutrition?
$34.95 – Free Shipping