VIDEO: Sweet & Spicy Black Bean and Pumpkin Chili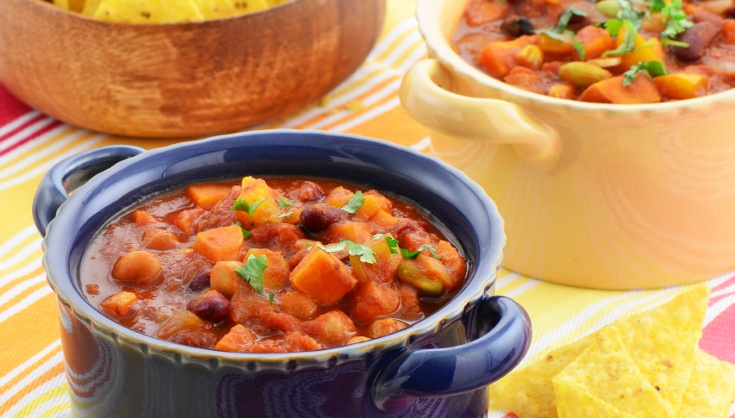 Who doesn't love chili, especially as the weather begins to cool off and we all begin to crave comfort foods! Here's how you can add a great twist to the basic black bean chili: Just add pumpkin!
Before you begin following this easy tutorial, make sure you have all you need for this scrumptious dish:
Ingredients
1 sweet yellow pepper
2 onions
3 cloves of garlic
2 cans of black beans
1 can pumpkin puree (or mashed fresh pumpkin)
1 can diced tomatoes
2 cups broth
Chili powder
Cumin powder
Oregano
Parsley
Why We Love It
The added pumpkin gives this chili a sweeter and more flavorful twist. You and the whole family will love it!