Sweet & Savory Almond-Apricot Chicken with Mint Pesto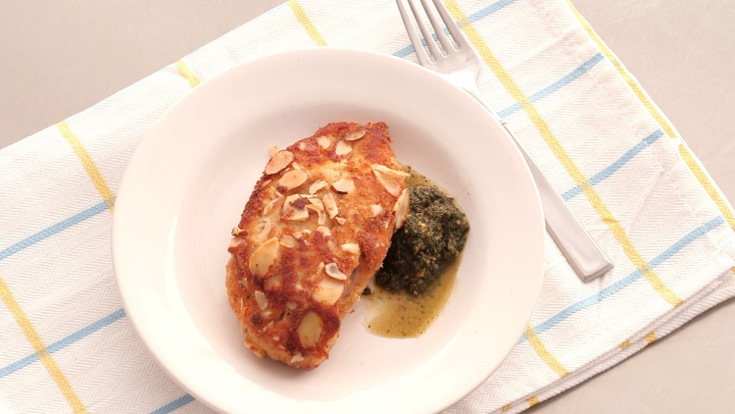 Go ahead, mix your sweet with your savory in this goat-cheese-and apricot stuffed chicken that is topped with a mint pesto. This crispy, crunch delight will definitely be a change of pace from your usual chicken dinners.
Before following the recipe tutorial, make sure you have all of the right ingredients:
3 oz goat cheese
3/4 cup sliced almonds
3 diced dried apricots
4 skinless, boneless chicken breasts
1 egg
1/3 cup dried breadcrumbs
salt
pepper
3 cups fresh mint
1/2 cup extra virgin olive oil
Once you gather up all your ingredients, follow the easy directions in the video and enjoy!