VIDEO: How to Roast Pumpkin Seeds for a Tasty Snack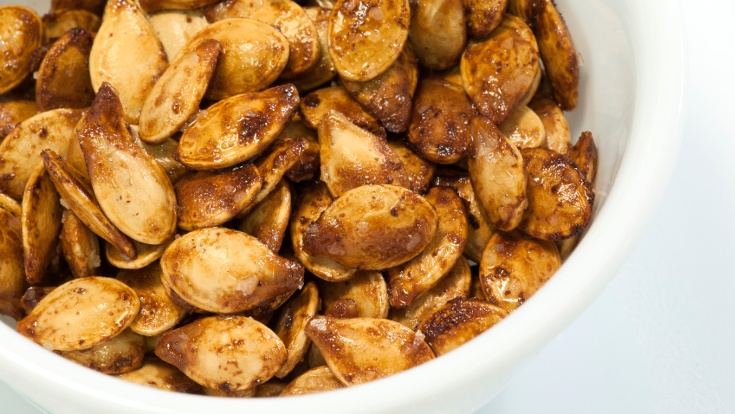 In this easy to follow instructional video, you will learn how to roast pumpkin seeds for a satisfying fall snack. First you'll need to clean them thoroughly and allow them to dry overnight. Then, you'll need the simplest ingredients to coat them so they don't burn in the oven.
Before you get cracking on this healthy and delicious snack, let us share some facts about pumpkin seeds. Did you know that pumpkins (and the seeds) lower the risk of stroke or that they preserve eye sight? It's true. Not only that, but pumpkins slow down the aging process. They are also full of vitamin E, potassium, magnesium and other nutrients.
Here's what you need to roast the seeds:
Ingredients
Pumpkin seeds
1/2 teaspoon extra virgin olive oil
Salt
Garlic (optional)
You can add any other spices you want to the pumpkin seeds before sticking them in the oven. Some people like the earthy bitter taste of cumin while others like them with plain old salt. Do whatever your tastebuds crave. You can eat these seeds as they are or add them to salads and any dish you feel needs a little crunch. Enjoy!