Grilled Lime Fish Tacos with Corn Salsa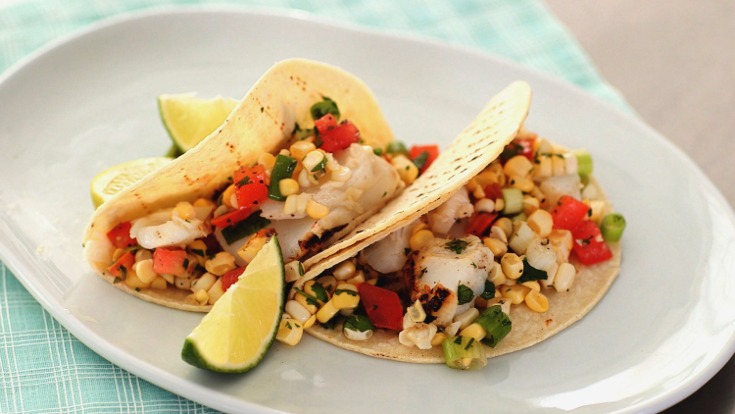 As you'll see in the video above, cooking your own fish tacos doesn't have to be complicated. And making your own salsa is a snap.
Before you begin following the video tutorial for this delicious and light meal, you'll want to make sure you have all the ingredients.
Ingredients for the fish and the marinade:
2 cloves garlic
1 tablespoon lime juice
1 tablespoon extra virgin olive oil
salt
1 1/4 lbs cod or striped bass
You'll also need ingredients for the delicious corn salsa:
1 tomato, diced
1 cup corn
1 scallion, sliced
2 tablespoons chopped cilantro
1 tablespoon lime juice
salt & pepper
a dash of extra virgin olive oil
Once you have some small whole wheat tortillas, you're ready to get started.
We love this simple recipe and we hope you will too. These fish tacos are nourishing, tasty and easy to make.