WATCH: This Looks Like a Red Flower — You'll Be Shocked to Find Out What It Is & How You Can Make It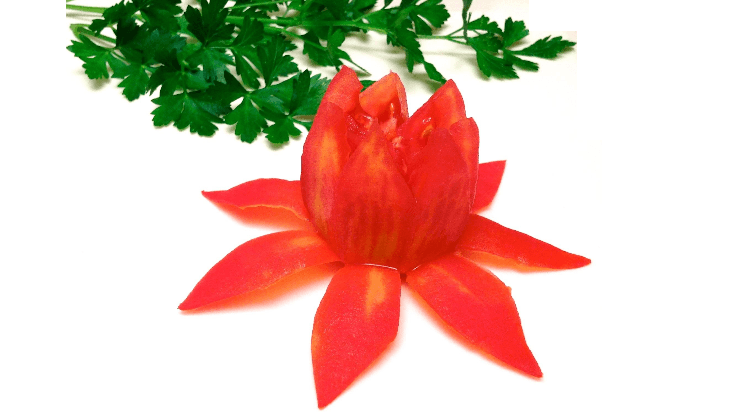 The above video features a quick tutorial on how to make a lotus flower out of one of the most powerful SuperFoods on the planet — tomatoes!
We're dying to try this food hack, as it reveals how a little creativity can completely spice things up at the table. All it takes is a sharp knife, a steady hand, and you'll be on your way to creating a masterpiece.
One of the most exciting things about making veggies into flowers, stars, and other beautiful objects is that it makes it all the more fun for your family and friends to eat SuperFoods.
Give it a try, and let us know how it turns out!